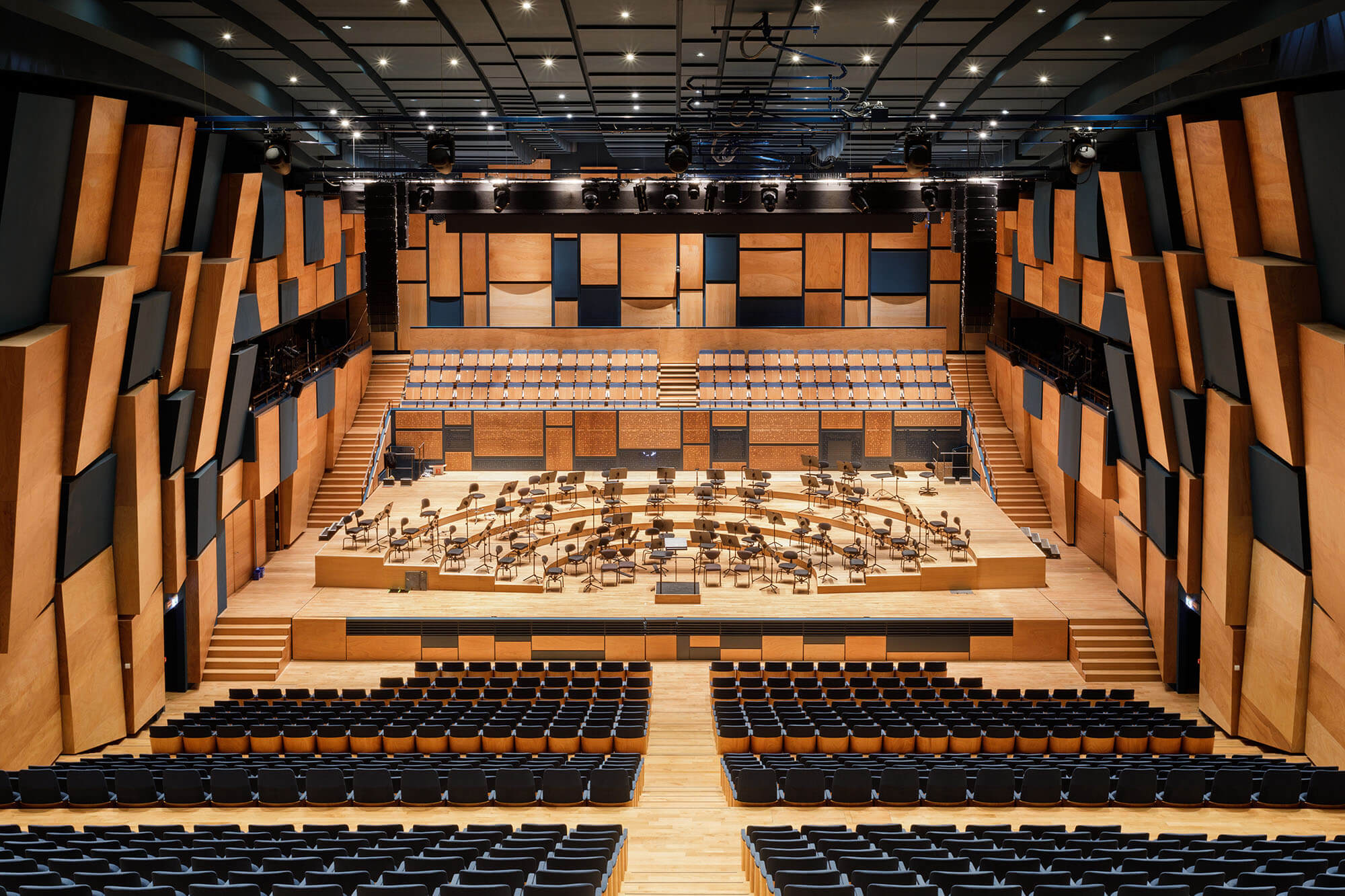 Rectangle 1
AUDITORIUM - Auditorium Zubin Mehta, Florence
The new Auditorium of Maggio Musicale Fiorentino
The theatre of Maggio Musicale Fiorentino continues to grow
A versatile, configurable space with exceptional acoustic properties.
The new Auditorium is named after the Indian maestro Zubin Mehta, honorary conductor for life of the Maggio Musicale Fiorentino Orchestra. It has 1,100 seats and was designed by ABDR Architetti Associati led by architect Paolo Desideri.
"Transformability" is one of the key words used to describe this venue. This is because it was designed not only to meet the requirements for opera performances and chamber concerts, but also to be used by other institutions. The architect stated that the greatest challenge was to ensure excellent acoustics for many different uses.
In addition to this, there was also the enormous complexity related to the different functions of the auditorium: the stage can be transformed into an orchestra pit, the stage curtain and valance curtain can be lowered from above, the choir area can be transformed into space for the audience, and many other transformations.
A multi-stage project
A decisive step towards completion of the venue
The mobile bridges, restaurants, and underground car park are slated for completion in late 2022. The Maggio Musicale Fiorentino aims to become a music festival of international renown and a world-leading technological complex.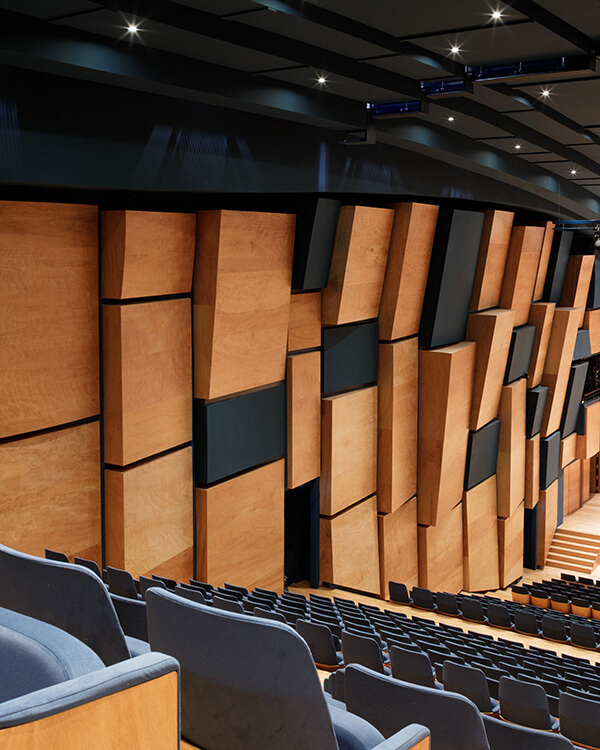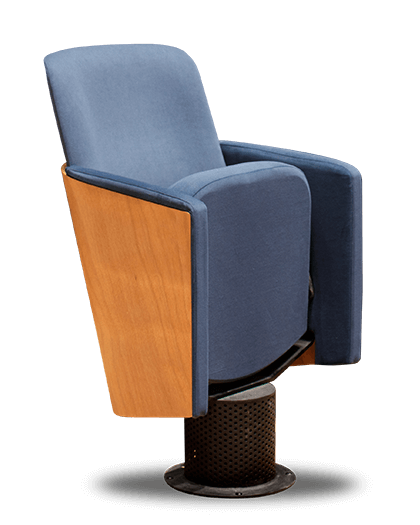 bespoke seat
Elegant blue stalls
The tiered seating area is divided into 4 sectors that accommodate 800 seats designed following acoustic criteria, with visible okoumé wood frames and velvet upholstery.
your next project
Undertake a project with us