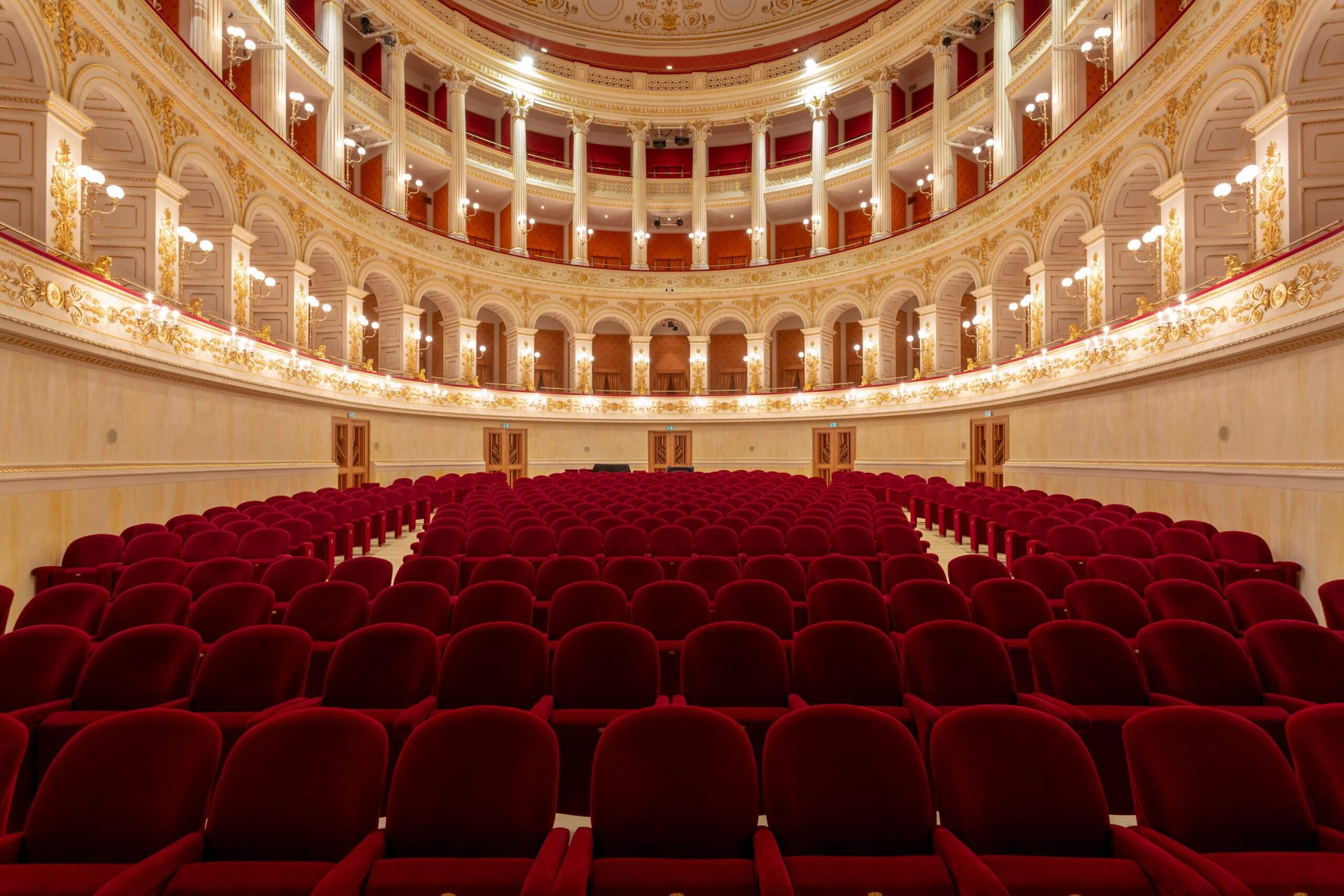 Rectangle 1
CLASSICAL THEATRE - Teatro Galli, Rimini
A theatre restored to the city
Post-bombing reconstruction.
The Teatro Galli in Rimini was designed by Italian architect Luigi Poletti and inaugurated in 1857. In terms of size, it was one of the largest theatres in Italy.
The building was heavily damaged by bombing during World War II in December 1943. After a long and troubled history involving attempts at rebuilding, alterations, and allocation to other uses, the actual work began in 2014 and was completed in October 2018.
it is time to raise the curtain again
2018, the year of rebirth
On 28 October 2018, Teatro Amintore Galli in Rimini raised the curtain once again: the new season opened with the extraordinary voice of Cecilia Bartoli, a mezzo-soprano star of world opera, who performed her Cinderella in semi-staged form, accompanied by the Musiciens du Prince.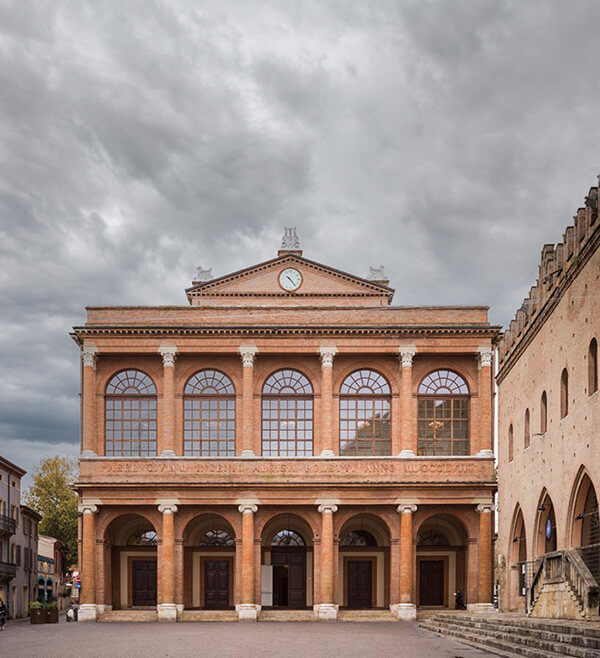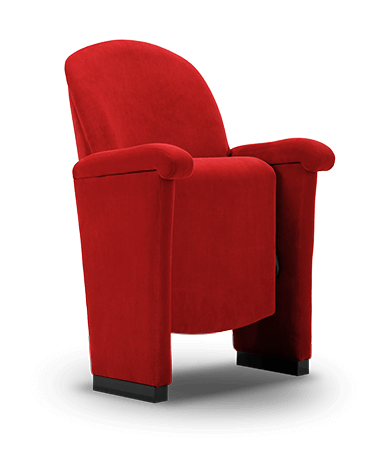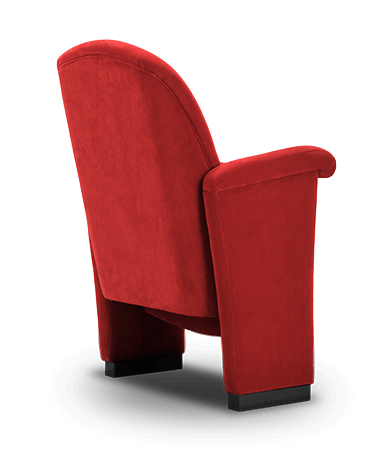 alla scala seat
As red as the theatre curtain
Cosy and comfortable, a seat conceived and designed for the theatre where it is installed.
Your next project
Undertake a project with us