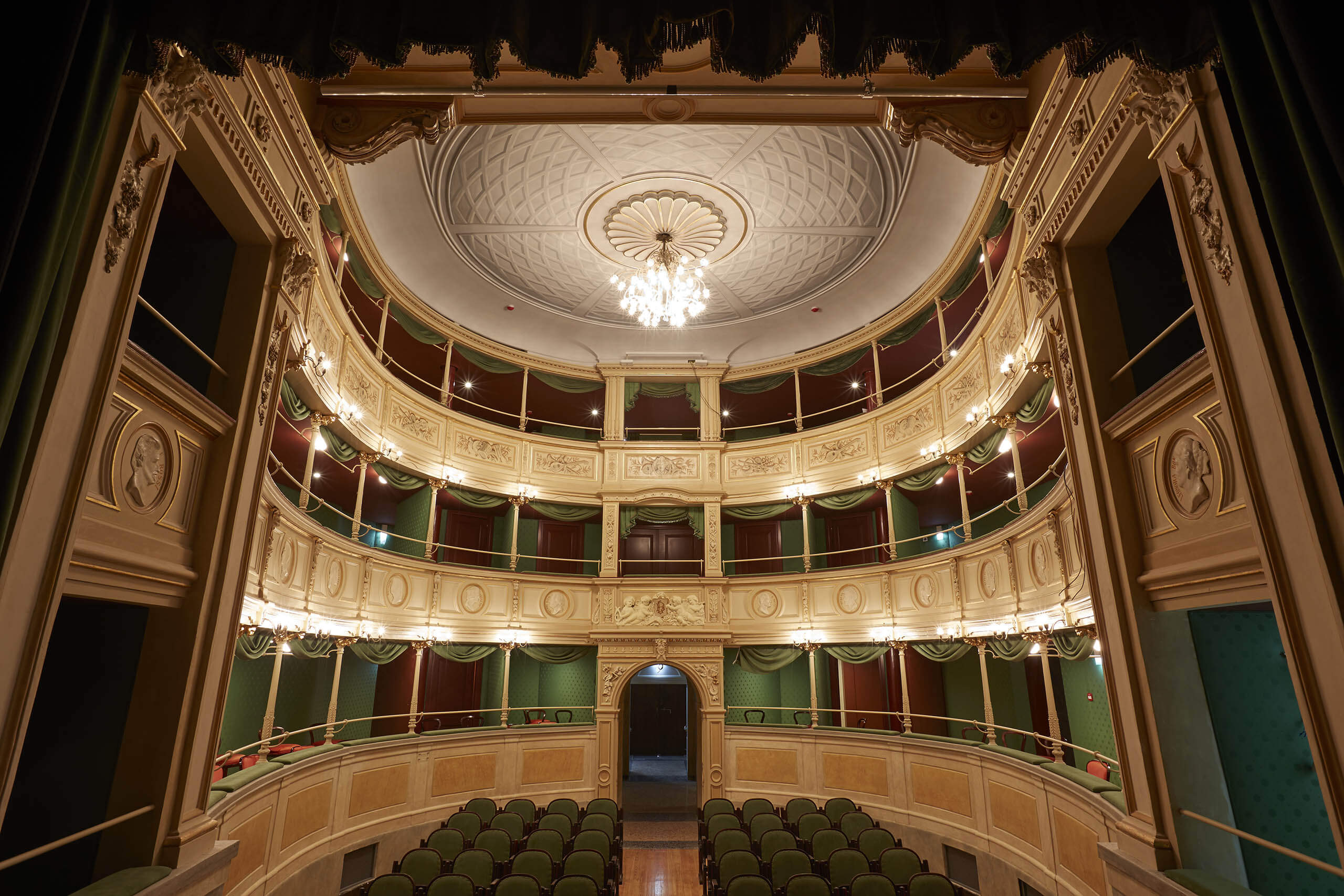 Rectangle 1
CLASSICAL THEATRE - Teatro Gerolamo, Milano
The Teatro Gerolamo is a small gem of Milanese theatres. It reopened in 2016 after being closed for more than 30 years. Built in just a few months in 1868, the theatre in Piazza Beccaria is a miniature La Scala, with two tiers of boxes, a gallery, and stalls for a total seating capacity, at the time, of 600.

TMA was responsible for the restoration of the stalls seats and the production of the seats in the boxes and gallery, as well as the fitting out of the dressing rooms, café, library, cloakroom, and foyer.
Much more than a theatre
An expansion and modernisation project
The Teatro Gerolamo now has a total of 209 seats and a number of new rooms: a cafeteria, a room for conferences, exhibitions, and screenings on the ground floor, and a small hall with a piano and library.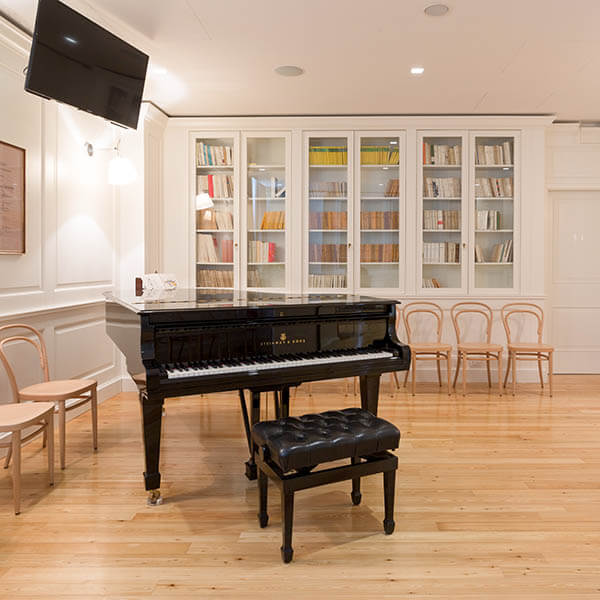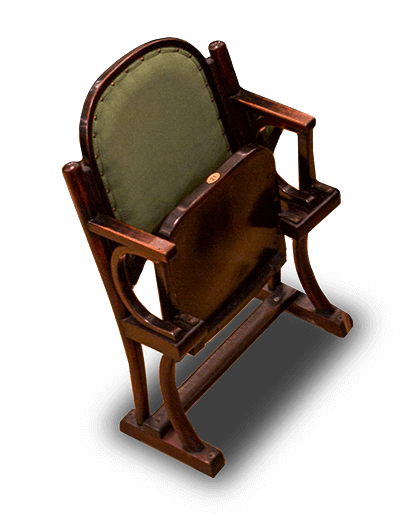 bespoke seat
Elegant, streamlined stalls
A seat in a classical vein, made of dark green wood, to match the colours of the Teatro Gerolamo
Your next project
Undertake a project with us