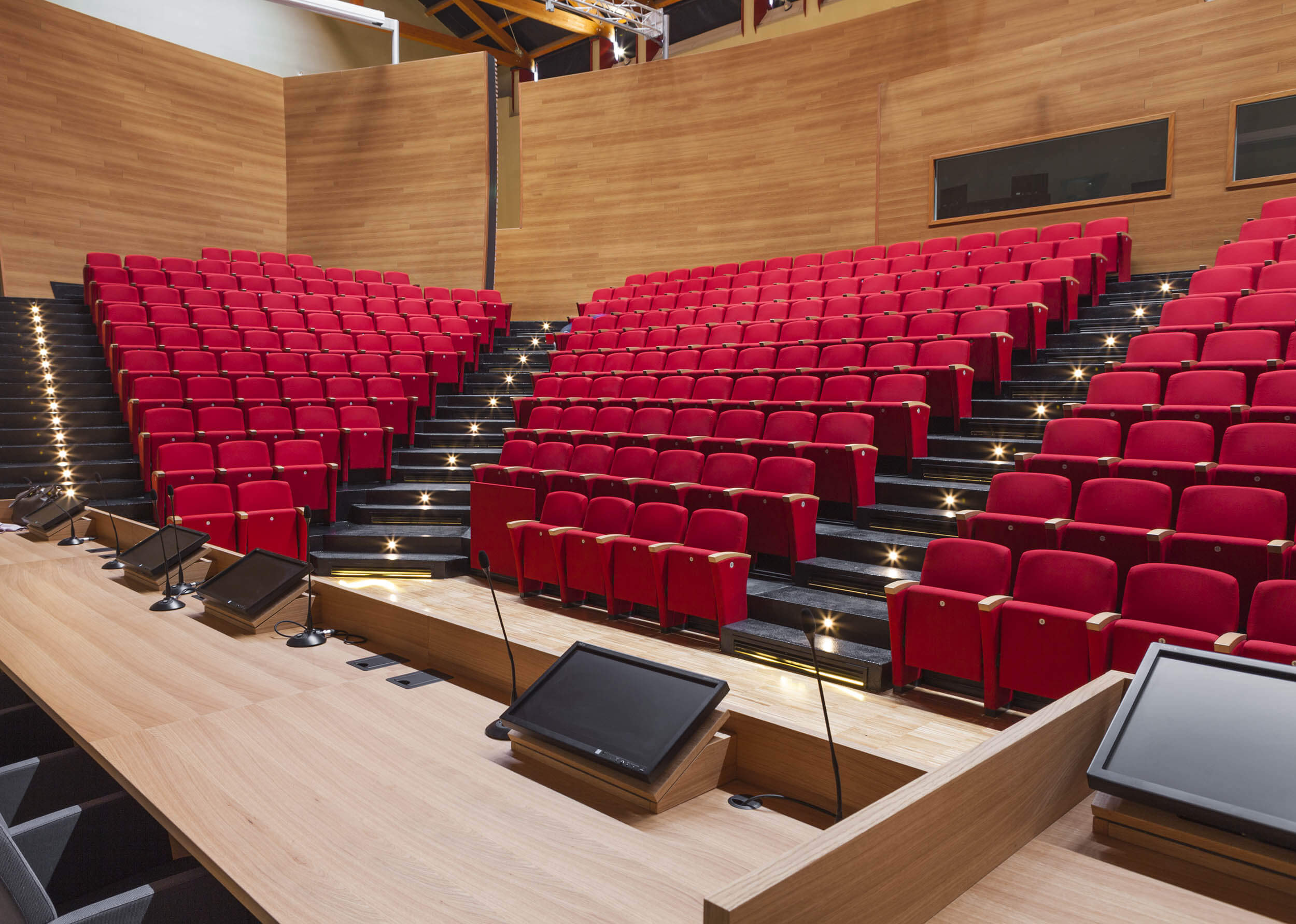 Rectangle 1
Auditorium of the University of Turin
From riding school to Auditorium
The restoration project transformed the large hall of the riding school into a prestigious, elegant Aula Magna for the University of Turin. This transformation was carried out with the aim of safeguarding and enhancing the building, the historical seat of the university.

A refined shell encloses the conference hall for which TMA was responsible for all the interior and exterior acoustic wood panelling of the hall and the ceiling cladding.
The seats installed in the stalls are the Aida model, upholstered in fabric with wooden armrests; they are the same model as those used for the panelist counter complete with a rostrum, with an oak finish.
A customised project
Custom-made seats and furnishings
All the furnishings were custom made: the foyer, reception, cloakroom, café, and all the draperies.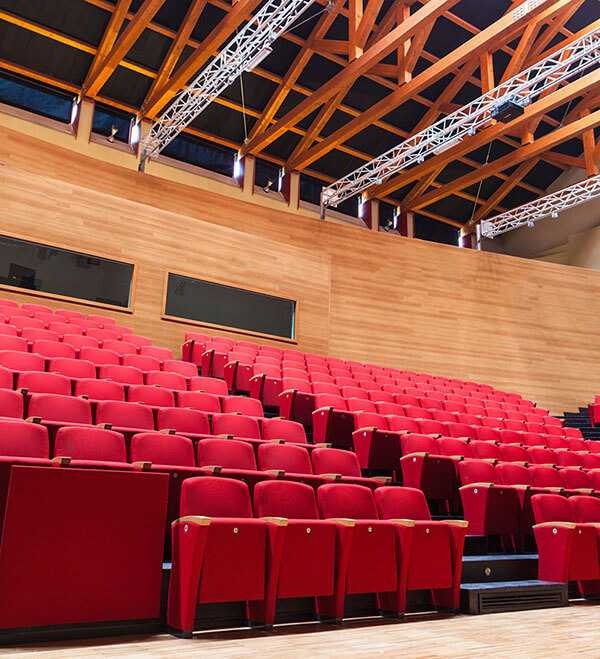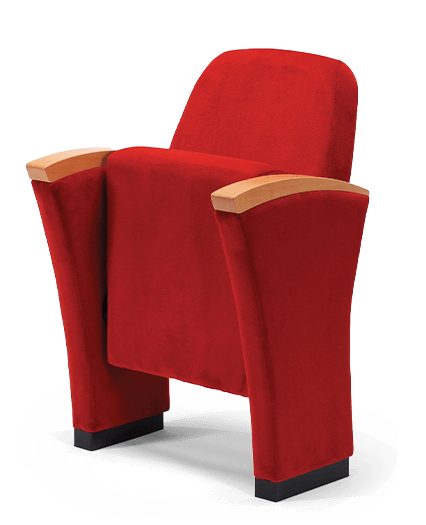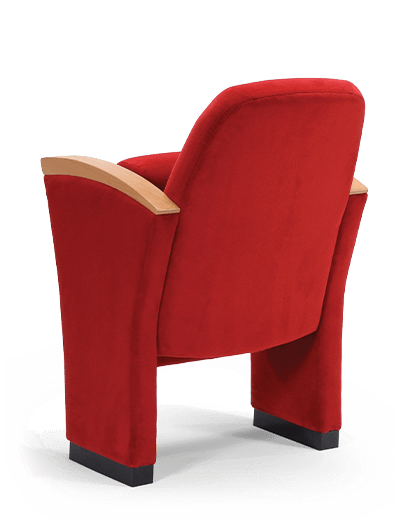 aida seat
A versatile seat
Comfort and versatility make for a seat that adapts to its environment
Your next project
Undertake a project with us