Ego - flexible and versatile: a multi-purpose seat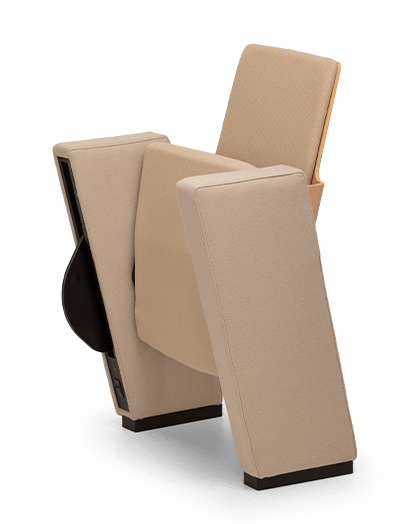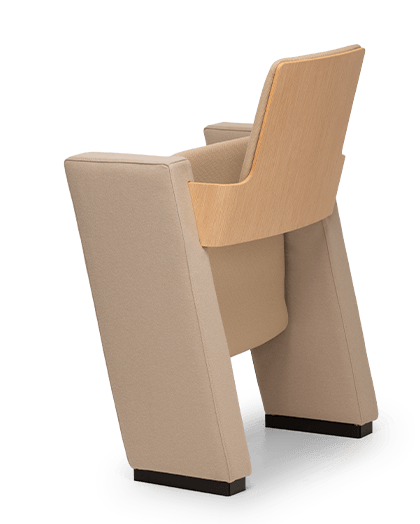 Structure: beech plywood; padding: polyurethane foam; upholstery: various types of fabric material; base: steel
Ego is the ideal seat for auditoriums, meeting rooms, waiting areas, and multi-purpose halls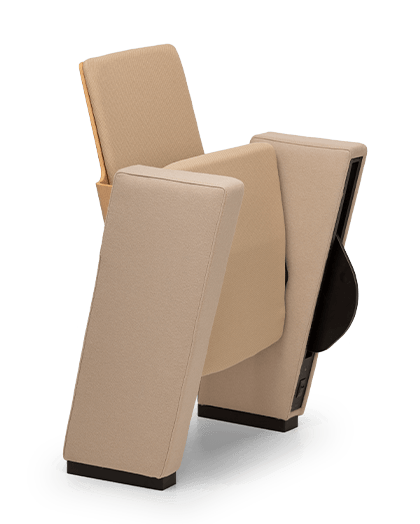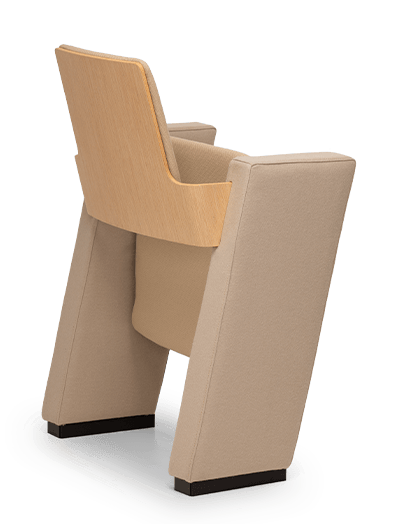 A compact seat that does not compromise on comfort
Compact, enveloping, and comfortable. Ego stands out for its innovative design defined by soft contours and rounded corners. Designed to be used either as a stand-alone seat or in a row, thus forming the stalls. Ego is available in two versions: fixed or tip-up seats. It can be stacked frontally or joined together into rows.
Equipped for every need
An infinite variety of combinations
Ego is designed to be flexible, able to adapt to any setting thanks to its special arrangements: a folding desk inside its side panel, the installation of power outlets or audio-video systems, seat number, and a perforated steel column base to allow air conditioning to flow through.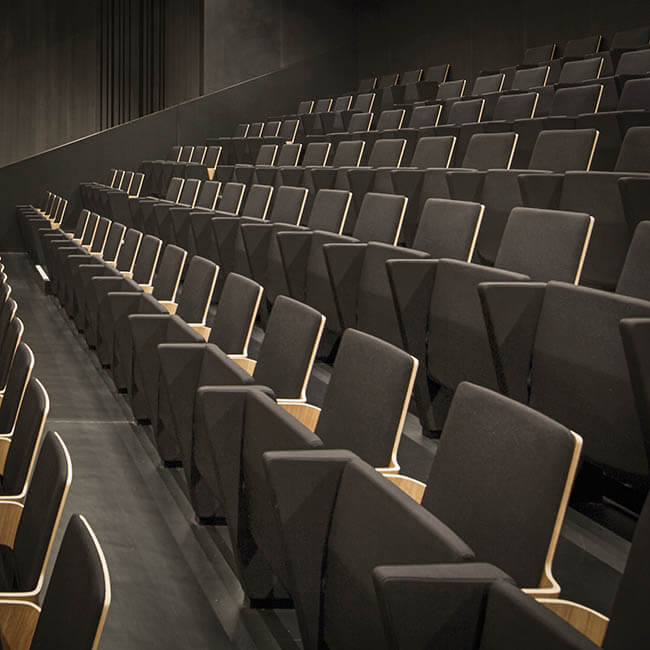 Ego is just as suitable for classical theatres as it is for contemporary auditoriums thanks to the skilful use of solid wood and a wide choice of finishes.
Your next project
Undertake a project with us